Laundry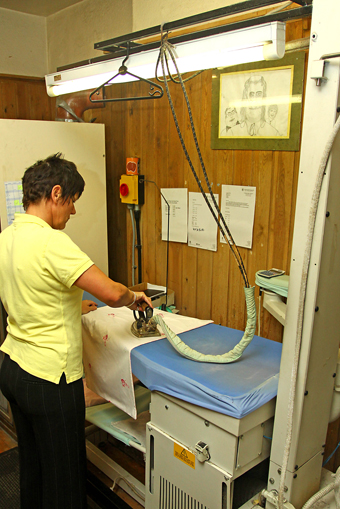 Fed up of washing and ironing? Do you want more time to yourself? Then let us take the drudgery out of housework. Drop your laundry or dry cleaning off with us and we will do the rest.
Not only that, we will return it to you clean, dry, ironed and folded Just the job for those of you with busy lives. We can handle most of your every day clothes whether they are jeans, shirts, blouses, dresses or trousers and we have a special shirt cleaning service. We can also take care of your bed linen, seat and cushion covers.
So if you are too busy to do your own cleaning, let us do the job for you. We will take care of your laundry so that you can take care of your life.
We can even take care of any repairs through our experts who can alter garments, tackle new and old, taking in, letting out, and sewing on missing buttons and repairing tears and holes. It is all part of the Armstrong Laundry experience.